Humans are finding a solution for every impossible fact, so increasing assets uptime is now possible using AR and IIoT integration. However multiple sectors in this world are using the Industrial IoT (IIoT) and the Augmented Reality (AR) to make things happen in digital. Let's find out the solution for the challenges that industries are facing today.
Introduction
The integration of AR and IIoT brings the maintenance supervisor or manager to feel the virtual experience in the physical world with real-time data. So they can accurately make quick decisions and solve the asset maintenance issues with the necessary data generated from the machines.
This blog explains the industry's current challenges, solutions for improving assets uptime, and the benefits of AR and IIoT integration.
Current Challenges
One of the current challenges that many industries are facing is equipment inefficiency and downtime.
Let's see, what are all the crucial challenges that factories are facing today.
Manual measurement and calculation for MTBF
Reactive method
Difficulty to calculate with accurate results
Manpower cost
Loss of production time
Cost of downtime
Safety issues
Reduces asset life
Reliability issues
Delay in delivery
In Manufacturing plants or an Industry, uptime is one of the important factors. Whenever the uptime is in critical condition or decreases it affects the production, and it leads to operational inefficiency. Moreover, this could be a hard nut to crack for many industries.
Our AR and IIoT integration solution helps the asset owners to maintain the assets in a standard uptime and also helps to improve operational efficiency.
Solution
In general, proactive monitoring helps the best to improve the MTBF and there are a number of ways to boost your Mean Time Between Failures (MTBF) in the process. Here we found an innovative solution with one of the technologies called Augmented Reality (AR) with Industrial Internet of Things (IIoT). The solution with the combination of AR and IIoT enables you to proactively monitor the production and maintenance process which has the potential to drastically increase MTBF.
AR + IIoT → Increase asset uptime and availability
AR: Augmented Reality (AR) is a technology that lets people superimpose digital content like images, sounds, text, etc. over a real-world environment.
IIoT: Industrial Internet of Things (IIoT) is the use of network-connected sensors and other monitoring devices to improve the manufacturing and quality of an organization's products. IIoT devices are used primarily for insights on machine health, causes for defective parts, and general data collection.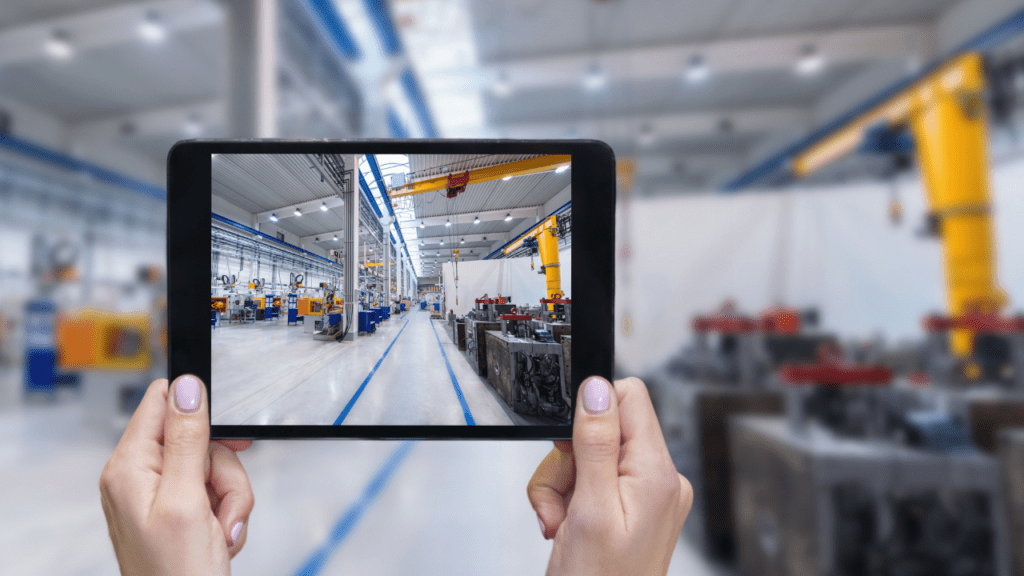 AR and IIoT Integration – How It Works?
IIoT Implementation
Primarily you need to implement the IIoT with an approach like to start small, think big, and move fast. The implementation of an IIoT will be very effective when you follow these excellent methodologies.
The first and foremost step you have to do is assess your machine in the industry, this step is to understand the asset's performance, threats, and monitor machine health.
Connect the assets with the network, collect the data and solve the error (the machine running speed, temperature status, vibrations, and pressure, etc…).
With this configured information, you should be able to make well-planned, data-driven decisions to solve your industry challenges.
However the insight data need to be transparent to the user, in our industry, we aggregate the data collected from the machines and present it in the form of dashboards and scoreboards.
Now you can analyze and eliminate the risk factors to reduce downtime &costs.
By merging a big volume and wide range of vast data into a single perspective, the IIoT-AR Integrated solution assists employees in making valuable decisions/ taking actions.
Assess
Connect
Configure
Visualize
Analyze
Augmented Reality for IIoT
The live stream data and historical data from the IIoT dataset can be imported and augmented with the machines, utility devices, locations, etc. to see the live status. For industries, the Integration of an IIoT and Augmented Reality is very much helpful and the shop floor team can experience the AR experience along with the IIoT live data. They can use the AR-based solution in different gadgets like smart wearable's or smartphones. By using this real-time data, the industrial employees can sort out the issues immediately instead of awaiting the manual inputs. The development of a system for AR integration with available IIoT data has the following steps.
Scanning or Model preparation
UI design
IIoT and AR platform integration
Area or Image targeting
Scripting for interactions
Build and publish for Android or iOS
Benefits
By Integrating IIoT and AR, the industries benefit a lot and they are,
Diagnose problems, such as breakdowns, machines error, before they occur.
Monitor events across your supply chain to optimize supplies and cut costs.
Monitor and improve overall worker safety and security in the facility.
By delivering real-time, actionable data, you can revamp your decision-making.
Predict issues proactively which greatly decreases the downtime.
Maxbyte Capabilities
In Maxbyte, we enable to realize the tangible benefits of immersive technology with Industrial IoT.
We helped industries to implement the IIoT for improved productivity, flexibility, predictability, and sustainability and also developed applications based on augmented reality and virtual reality to monitor the live data through mobile, tab, laptop, and head-mounted devices. We have extensive expertise in building AR and VR environments and frameworks. We leverage various platforms to design, develop and deploy unique and user-friendly AR and VR applications that drive digital growth and business.