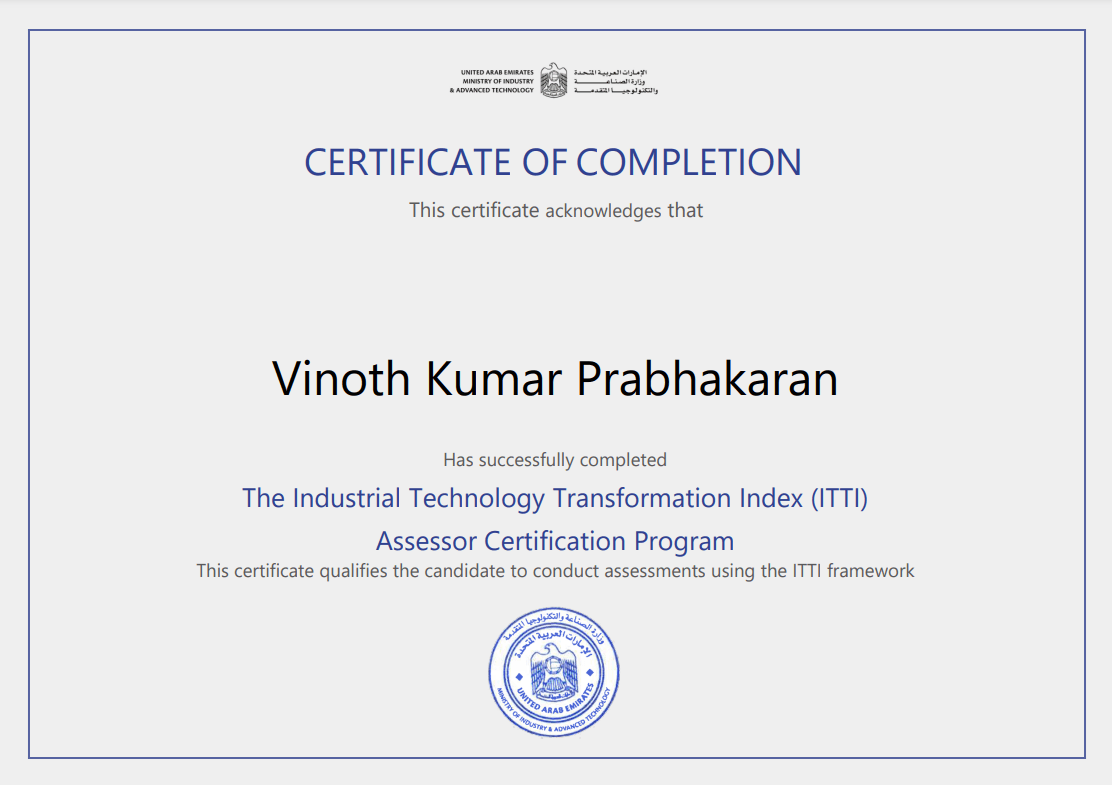 I'm excited to announce that I have just earned "The Industrial Technology Transformation Index" (ITTI) Assessor Certification from the UAE Ministry of Industry & Advanced Technology!
This certification will allow me to assess the readiness of organizations in UAE for Industry 4.0, and help them implement the necessary changes to succeed in the digital age.
Industry 4.0 is the fourth industrial revolution, and it is characterized by the use of advanced technologies such as artificial intelligence, robotics, and the Internet of Things. Organizations that want to stay ahead of the curve need to adopt Industry 4.0 technologies, and this certification will enable me to help them do that.
The ITTI index aims to measure Industry 4.0 and sustainability readiness in the manufacturing sector to drive sustainable technology. The Core Objectives of ITTI are to create awareness about Industry 4.0, accelerate innovation in manufacturing, improve industry competitiveness and promote sustainability.
If you are interested in learning more about Industry 4.0, or if you are looking for an assessor to do an ITTI assessment for your organization, please reach out to me.