Assessing Industry 4.0 Readiness for Manufacturing Excellence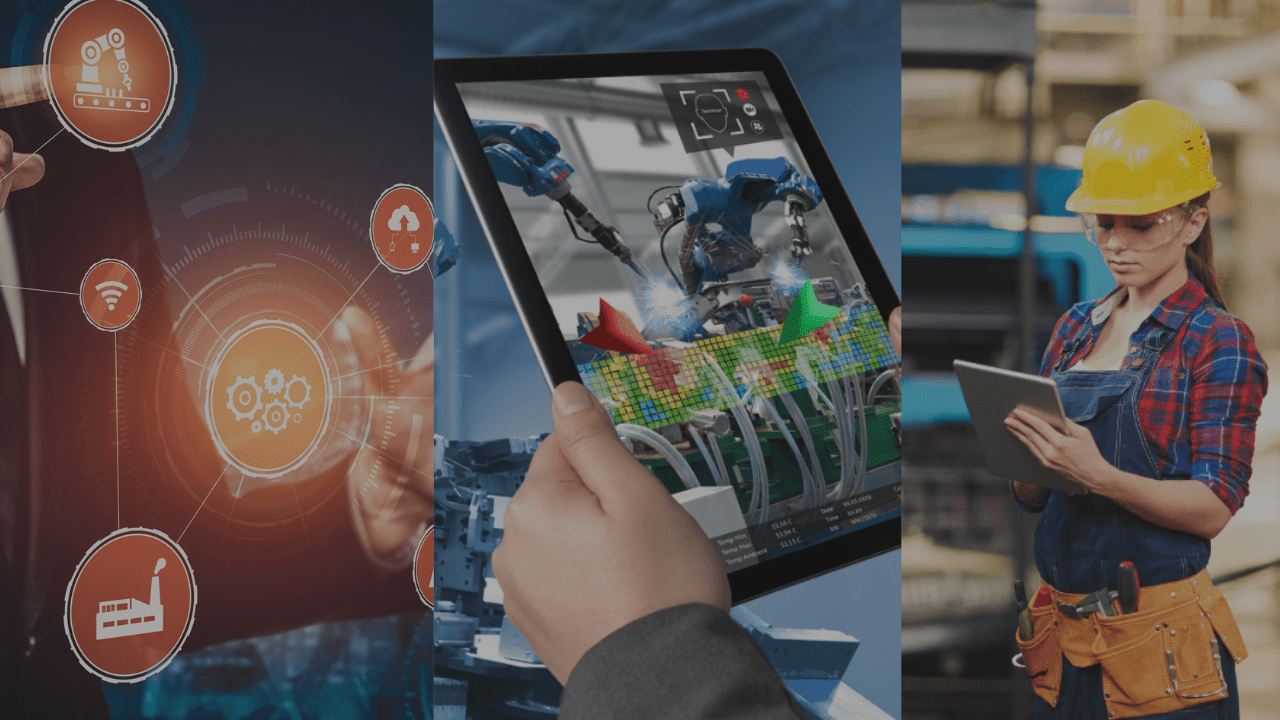 In today's rapidly evolving industrial landscape, the adoption of Industry 4.0 (I4.0) technologies is gaining momentum. Research reports show that 40% of manufacturers are in the process of implementing I4.0, while 46% have I4.0 initiatives in place. But the critical question remains: Is your digitization program effective enough to enable data-driven manufacturing? In this blog, we'll delve into the explosive growth of digital manufacturing and how organizations can ensure the success of their I4.0 journey.

The Rise of Digital Manufacturing
Right now as per the evolving industrial standards , digital manufacturing is on of the must to have adoption within any manufacturing practices. However both seasoned and newcomers to digitization, discovered its effectiveness in adapting to challenging circumstances. The focus has shifted towards achieving meaningful business outcomes through digital technologies.
The Complex Path to Digital Success
Implementing digital manufacturing solutions and achieving business outcomes can be complex, especially for organizations new to Industrial Internet of Things (IIoT)-based technologies. To navigate this transformation successfully, organizations require a well-defined digital strategy and metrics to measure success. It's essential for digital leaders to have a clear understanding of their enterprise's business objectives.
Strategize Digital Transformation
Data-driven manufacturing practices are essential in today's market, which demands customized, high-quality products, rapid production, and cost-efficiency. To enable data-driven manufacturing, business leaders must answer critical questions. Where should the digital transformation journey begin? What digital capabilities are needed for machines, materials, methods, and human resources? Which technologies are suitable for digital manufacturing? What's the return on investment for a digital transformation roadmap? Who should be the technology partner for this journey? The path to answers lies in a structured digital transformation assessment and roadmap.
Assess Maturity: Evaluate the current digitalization maturity level of your end-to-end business processes, including engineering, manufacturing, and service, while benchmarking against industry standards.
Develop Roadmaps: Create implementation roadmaps at the plant, product, and company levels to guide the successful digital transformation of business processes.
Experience Digitization Proof of Value
Proof of Value (PoV) goes beyond Proof of Concept (PoC) by diving deeper into the value of a solution for your organization. It helps you understand the anticipated value and justifies adoption. Starting with a few digital manufacturing use cases allows organizations to gain experience and accelerate their digital transformation. Essential use cases include Production OEE Analytics, Condition Monitoring & Diagnostics, Smart Maintenance Systems, Energy Analytics, Augmented Reality, and Autonomous Mobile Robots.
Upskill for Digital Manufacturing Transformation
We are at the dawn of the Fourth Industrial Revolution, where developments in genetics, AI, robotics and more are shaping a comprehensive revolution. This revolution calls for a highly skilled workforce, and organizations need to upskill their employees across all levels. Online learning programs covering Industrial IoT, IT Integration, Industrial Data Science, and more can prepare your workforce for the digital transformation journey.
Implementing the Three Digital Manufacturing Discovery Activities
Maxbyte Technologies introduces a Digital Manufacturing Discovery Program as part of its Industry 4.0 Accelerator. This program empowers organizations to embrace digital manufacturing solution, from shop floor to top floor. It's not just for IT; it's a necessity for everyone in the manufacturing enterprise. The program targets Production Supervisors, Quality Managers, Assembly Operators, Energy Auditors, Maintenance Engineers, and more. Completion of this program can serve as a compelling package to gain management buy-in for enterprise-wide digital transformation.
As we stand on the cusp of the Fourth Industrial Revolution, the importance of digital transformation cannot be overstated. Maxbyte's Digital Manufacturing Discovery Program offers a unique opportunity to equip your workforce with the skills and knowledge needed to thrive in the digital era.
To learn more about this program and kickstart your digital journey, click the schedule button on this page to request a free 30-minute consultation with our digital transformation specialists.