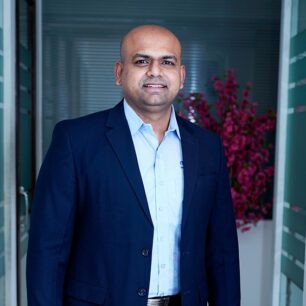 Explore & Exploit
Goal of this Industry X.0 Intrapreneurship Accelerator Program is to transform ideas to product market fit to commercialization and customer success which solves,
Real world high impact challenges using industrial deep tech.
Create a new career path for high performing employees of Maxbyte.
Industry x.0 Intrapreneurship Accelerator Program 2022
10 Industry X.0 Ideas
As an app web crawler expert, I help organizations adjust to the expanding significance of internet promoting
IIOT for Small Medium Enterprises
Industrial digital transformation software as a service of apps for small and medium enterprises at affordable price.
Lead by
Madhusudhan Gopalan
Upskill For Career Growth In Industry 4.0
Upskilling for Industrial Professionals through championship program & students PG certificate program.
Lead by
Revathy Jayakumar
Industrial Driverless Vehicle Platform
Hardware & Software platform to transform industrial vehicles into driverless autonomous vehicles.
Lead by
Gowresh Rajgopal
Data Platform for Cooling Towers/Chillers
To improve process efficiency & energy saving.
Lead by
Jeno
VR (Virtual Reality) for safety
Virtual reality safety training system to interact with realistic simulations for experiential self learning.
Lead by
Gift Selvan
Digital Supplychain Marketplace
Digital supply chain marketplace platform which connects buyers, suppliers & investors.
Lead by
Lakshmanan Kannappan
AI Apps for Manufacturing
Data analytics & AI micro services apps to accelerate manufacturing digitalization.
Lead by
Krishnan
Additive Manufacturing As A Service
It connects buyers & contract manufacturers.
Lead by
Manikandan Nachimuthu
IIOT Software for Rapid Digital Transformation
Industrial IOT platform which helps to quickly connect, build, analyze and manage any smart connector enterprise use cases.
Lead by
Praveen Raj
Build Your Own Robots
Build your own robots for various enterprise use cases. Personalized robots help you to accomplish various tasks assigned. Improve work skills.
Lead by
Kalaivani Ramasamy
Our Team
Program Committee Members
Committee members drive the program in areas of coordinating the program, partner ecosystem management. financial investment , marketing anf branding aspects.
Sarith chandran
Program
Coordinator
Working as a program coordinator for Maxbyte accelerator program
Prakash
Partner Ecosystem Manager
Working as an partner ecosystem manager for Maxbyte accelerator program
Sinju Babu
Investment
Banking
Working as an investment banking manager for Maxbyte accelerator program
Sriram
Communication Planning & Marketing
Working as an communication planning & marketing manager for Maxbyte accelerator program
Industry X.0
Acceleration Partner