Current Industrial IOT Situation
Right now, 15% of manufacturers are invested in IIoT / Industry 4.0 Technology. They are mainly large production and process facilities with large amounts of automation. In the next five years, that 15% is expected to grow to 65%. Experts say those who most quickly exploit IIoT / Industry 4.0 technology will receive the greatest benefit. But it can bring with it a whole host of challenges, questions, and uncertainty, specifically:
Accelerate your Industry 4.0 journey regardless of where you are on your transformation roadmap
Maxbyte Customer Success Service offering helps organizations to transform products, processes, and business digitally with disruptive innovations and business models through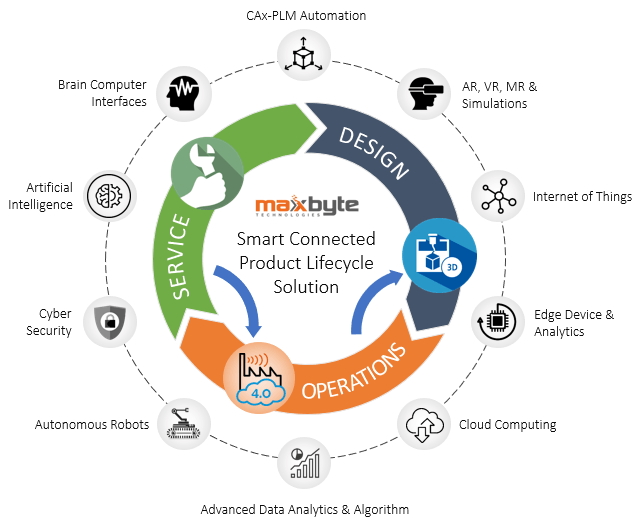 Our Services Value Proposition
Want to explore our Digital Transformation Services?